Wedding Prep Tips For The Groom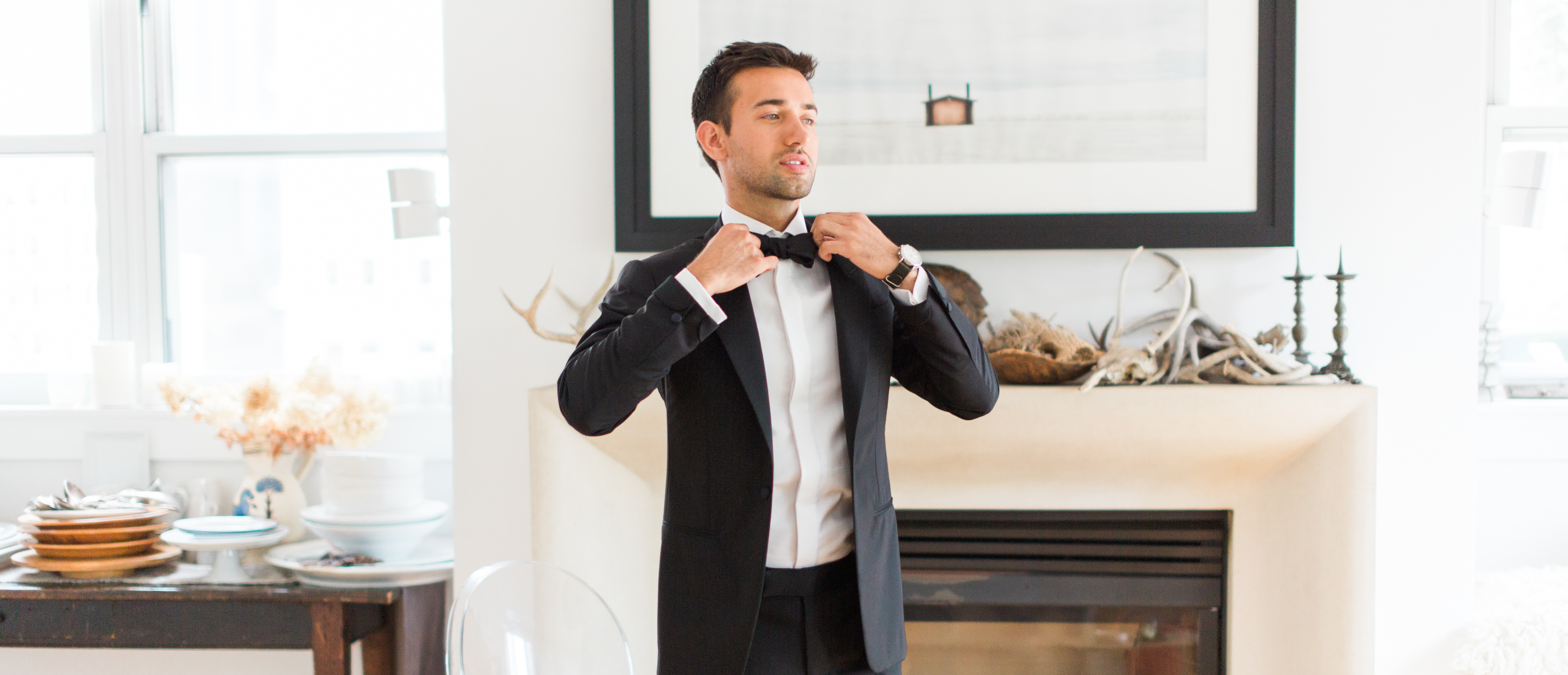 In collaboration with Harry's
When it comes to wedding preparations, everyone normally thinks of the bride. Her makeup, her hair, the dress… However, it's a day for the groom as well, and it's important to know how to best prepare for the wedding. That way, he will be sure to look his best and exude confidence for the photos and wedding video that will last a lifetime. We have put together a few tips to help the groom get ready for his wedding day.
Style Your Hair
Before the wedding, the bride usually has a trial run for their hairstyle, but men should do the same! Pick out your desired look for your hair before the wedding and head to your stylist so they can perfect it. It's best to do this a few months before the wedding for a few reasons: if you don't like the cut you can grow it out and if you like it, you can get used to styling the new look on your own. Then come wedding day, you will be able to perfect styling it within minutes.
Shave Your Face
Now that you've found your perfect hairstyle, your facial hair is next; the two should go hand-in-hand. To get your facial hair looking its best, utilize a fresh and sharp razor blade. Using an old or dull razor, can result in nicks and scarring, which doesn't make for a great wedding day look. Using the best shaving techniques will help you get a clean shave or straight lines along your facial hair – lather up with shaving cream, make a pass at the skin going against the grain, then lather up again and make a second pass at your skin.

Start A Skincare Routine
If you don't already have a set skincare routine, start one as soon as possible. Experts say that it can take 4-6 weeks for your skin to adjust to new products. Plus, a skincare routine doesn't have to be complicated. Simply wash your face daily and follow up with a hydrating, natural moisturizer to achieve fresh looking skin. If you have more problem areas, take time to see a dermatologist so they can help take care of more serious issues, like breakouts.
Brighten Your Smile
You will be smiling a ton on your wedding day, and you don't want to get your photos back and see a less than bright and white smile. If you have time, ask your dentist at your next check-up about whitening options. However, the quickest and easiest option is whitening strips; you can see results in 3 days, and get your whitest smile ever in less than a month! Plus, this doesn't add much to your daily routine, just an extra 20 minutes per day. Paying attention to small details like this make a huge difference for your wedding day look!
These are a few easy changes that can be made during your regular routine to ensure you look your best for your wedding day. Plus, you will be sharing the photos from your special day with your loved ones for many years to come, so you want to remember how great you felt. You know your bride will look gorgeous, and you want to take pride in your look for her as well.