How to Repurpose Your Wedding Decorations After the Big Day
When the wedding is over and all of the decorations you've spent hours upon hours curating and styling are being taken down, it's totally normal to feel the post-wedding blues kick in. But did you know that it's actually really easy to keep those memories (and all that hard work!) alive by incorporating your wedding day decor into your home while still maintaining your personal interior style and preferences? Check out some of our favorite ways to repurpose your wedding decor, and leave a comment below if you have your own favorite tips to share!
Mr. & Mrs. Signage
No need to let these go to waste! Take the glass off a picture frame you love, choose a contrasting wrapping paper that matches your home or apartment decor, put the wrapping paper in the frame and glue the laser cut words on to the wrapping paper for a pretty keepsake to hang in the hallway or stairwell. Likewise, hang the signs that adorned your chairs or tables above your bed, on your nightstands, or placed in a display case. You can also incorporate these pieces into a gallery wall within your favorite room.
Wedding Florals/Greenery
Dry out the florals from your bouquet and turn them into personalized stationery pieces! Press flowers between sheets of paper and under heavy books for about a week, so when the flowers become papery and dry, you can use acid-free archival glue to stick them on thick paper to use as a card or to frame around the house. If you had an arch for your ceremony covered in something that climbs, like morning glories or sweet peas, you can repurpose them in your garden so that every spring, they will be covered again with flowers just as they were on your wedding day.
Cake Topper
Drill a hole in the top, screw in an eye hook and put some ribbon through it to make a Christmas ornament!
Tea Lights & Candles
There's just something so romantic about tea lights and candles, and you can recreate that magic in your home by sprinkling them throughout different rooms in groups of two or three to add flair. Scatter them on your bathroom shelf, fireplace mantle, or bedroom windowsill, or safely store them away in your cabinets and break them out for special occasions.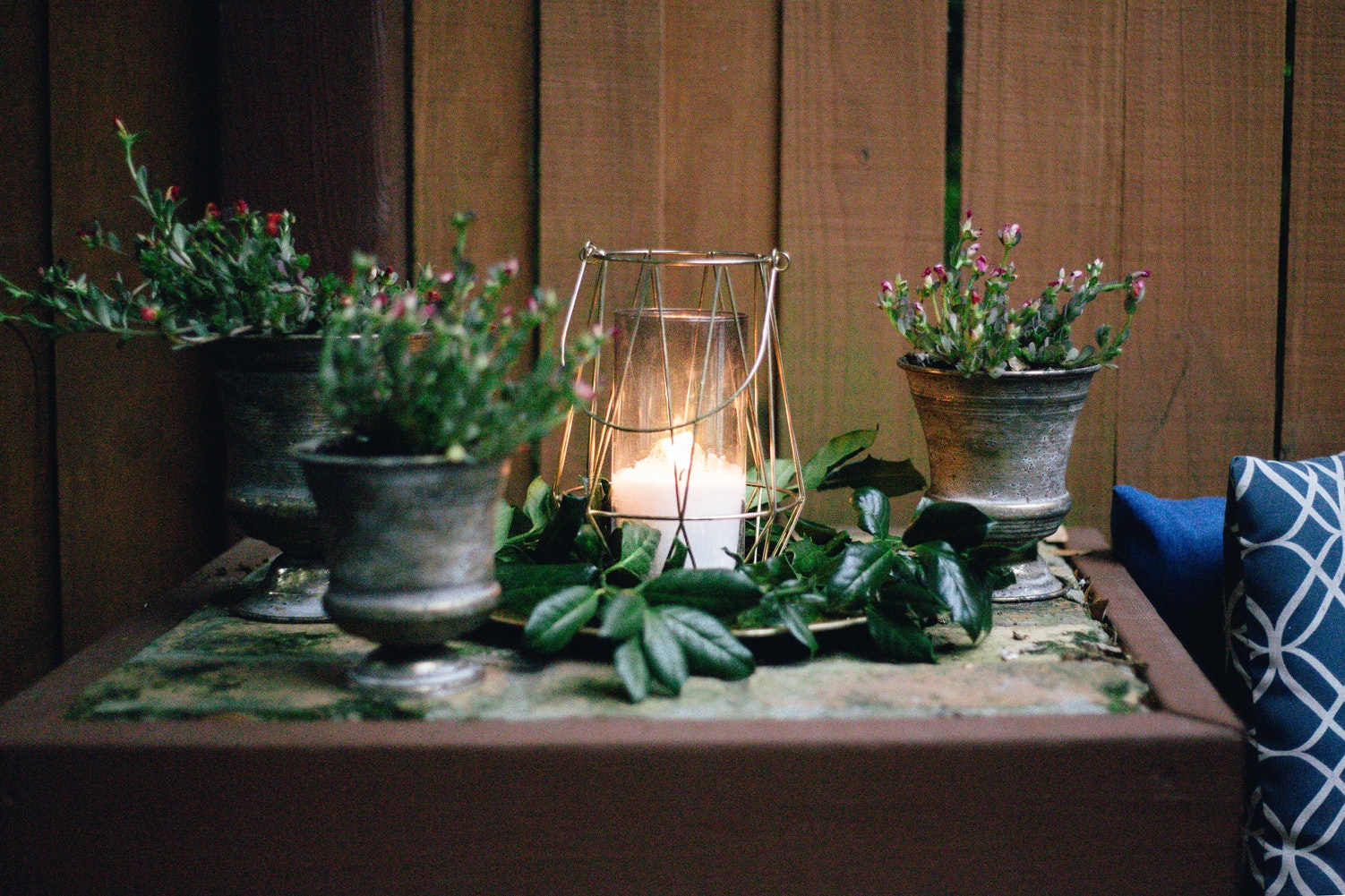 Guestbooks
Whether you opted for traditional guestbooks or alternatives such as wooden pallet boards, art prints, or hanging options, these can be set up in a curio cabinet or shelf, or even on your coffee table as a way to keep all the love notes from your wedding guests in one special place.
Upcycled Furniture
If you had used any furniture at your reception (armchairs, bar carts, dessert stands, and more!), you can easily incorporate them in your home and it'll add not only flair but also keep alive your wedding memories.
Hanging Lanterns / Fairy Lights
These are perfect for brightening up your wedding and your backyard/garden. Hang them in an entryway for extra light or on your porch for spending romantic summer evenings outside.
Beverage Dispensers
If you love to throw parties, then you will definitely have many opportunities to break out the beverage dispensers and serve drinks in style!
Ready to see what else you may be missing on your list as you tie up some post-wedding loose ends? See it all on our blog!