Gorgeous Long Beach Island Wedding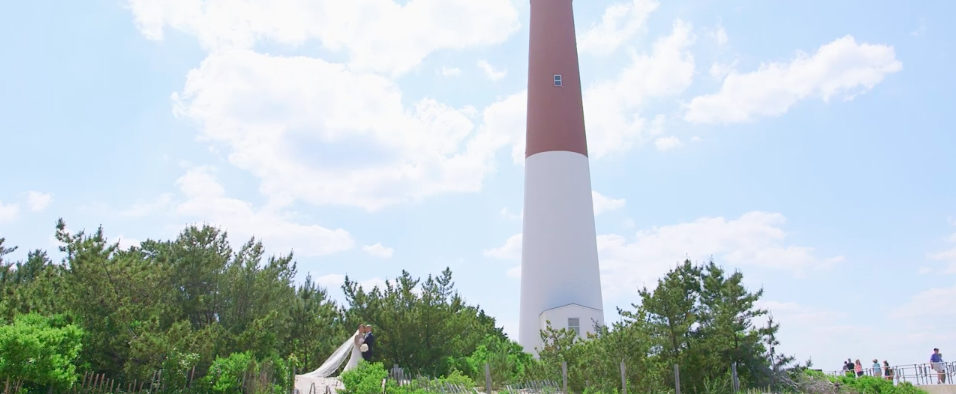 Remember Kaitlin and Bryan's super adorable Save the Date film?
Well, they're married now, and their trailer film is everything we hoped it would be! After having so much fun at Rockaway beach, it's only fitting that they would have an amazing Long Beach Island wedding. The Stateroom of Long Beach Island was a beautiful reception venue, and the ocean made a stunning backdrop for their ceremony.
We love the adorable beachy details in Kaitlin's look! The beading on her dress resembles seashells, and the starfish in her hair is too cute! We also love their blue, gray and white color scheme, which looked great on the beach during the ceremony. She looked stunning! We also love the navy dresses for the bridal party. The gentlemen looked dapper in their gray suits and navy bow ties!
How adorable was this wedding cake? We love the unique cake topper, and the seashell details around each layer are simply gorgeous! We can't get enough of this couple's love for detail and for each other!
One of our favorite moments in Kaitlin and Bryan's Save The Date Film was seeing them running and jumping on the beach! This fun and energetic couple decided to take it up a notch by going for a ride on a tandem bicycle, while still in a tux and wedding dress! It doesn't get much cuter than that!
After a gorgeous day, the couple had an awesome party at their reception! Experience the fun of their day below in their trailer film!